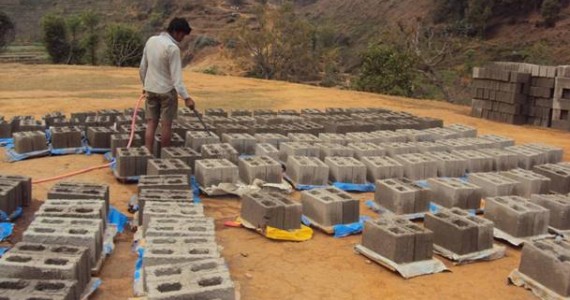 Krishna Regmi
Yesterday I was in Dhading to see the work progress of our Dhading school construction project.
I visited the factory where they make bricks (cement type) for us. This is much bigger than the normal brick size.
Everything has been going smoothly so far. Finger crossed.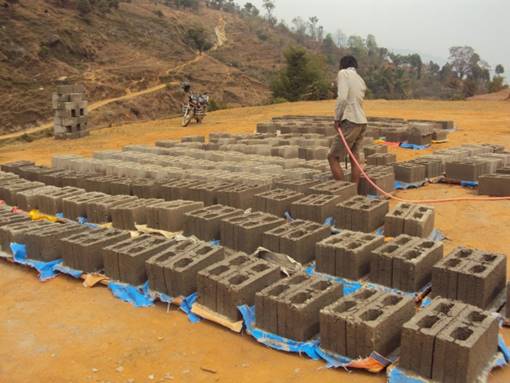 Watering the bricks to keep it moist.